About Us
A Third Generation Organic Flower Farm

Located in Aptos, CA, Thomas Family Farm is a third generation, organic, family farm. We got our start at our local farmers markets. Our founder, Jerry Thomas, was instrumental in bringing these markets and the organic movement to our community.
In 2006, Jerry retired. His son, Joshua Thomas, took over the business, which quickly grew from seven to 46 acres and from just a couple local farmers markets to 25 markets per week. From Monterey to the San Francisco Bay Area, Thomas Family Farm fruits, vegetables, and flowers were known as the freshest and most flavorful. We became especially known for our gorgeous organic cut flowers. The prettiest booth at the farmers market.
In recent years, we made a decision to streamline our business in an effort to maximize time with our favorite crop, our four children. We currently only grow field-grown cut flowers for delivery to our local and Bay Area specialty grocers. Sorry, we are not open to the public.
Thank you for supporting local, family farms.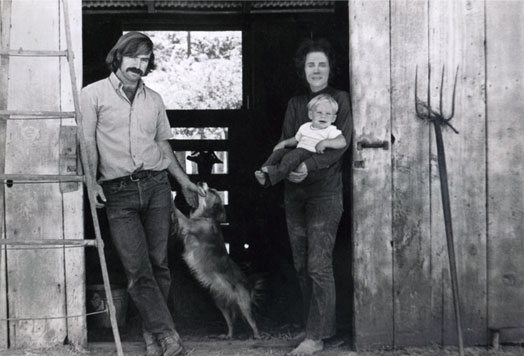 The Thomas Family 1973. Jerry, Jean & Baby Josh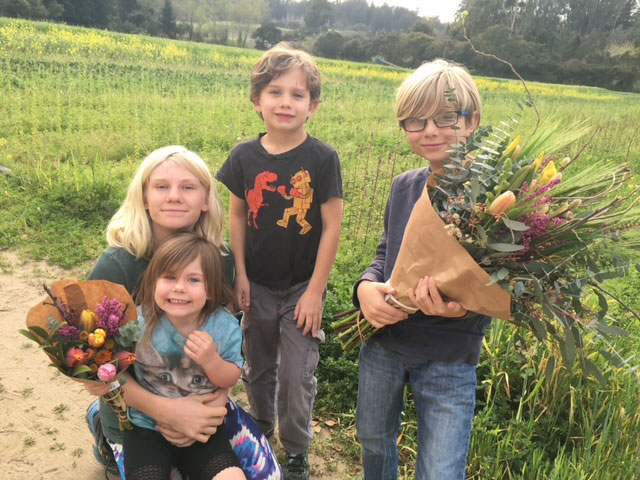 Lucy, Emma, Henry, & Monty
modeling bouquets Winter 2016
Josh, Kari, Emma, Lucy, Henry, & Monty — Thanksgiving 2021

Photo Gallery
Click On A Photo Below To View Larger

Find Our Flowers Local To You
Here Is A Current List Of
Our Loyal And Valued Customers